Groups and reservations
Aquaparc is the ideal destination for your group outing! Whether it's for a school run, the annual outing of your association or your company, our teams are mobilised to ensure you have a great day.
It's very easy to book, just fill in our booking form by clicking on the button at the bottom of the page.
Offer valid for groups of 20 people or more.
For groups of less than 20 people (specialised institute, disabled people) please contact the sales department via the email address contact@aquaparc.ch
The child price is valid for children between 7 and 15 years old.
Minimum 1 adult per 10 children.
The Booster Loop slide is not included in the price (CHF 3.- for unlimited descents) - see conditions.
Minimum booking 24 hours in advance.
IMPORTANT: From October 1st, 2022 onwards the 5-hour rate will be as follows: CHF 27 for children, CHF 33 for adults.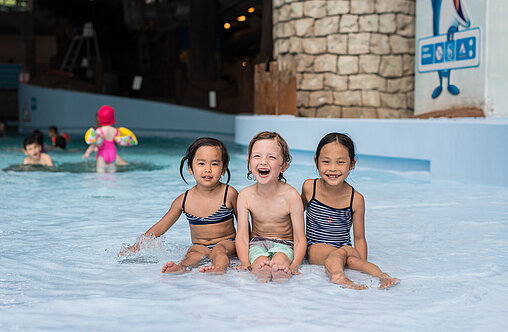 Group rates
Children 7 to 15 years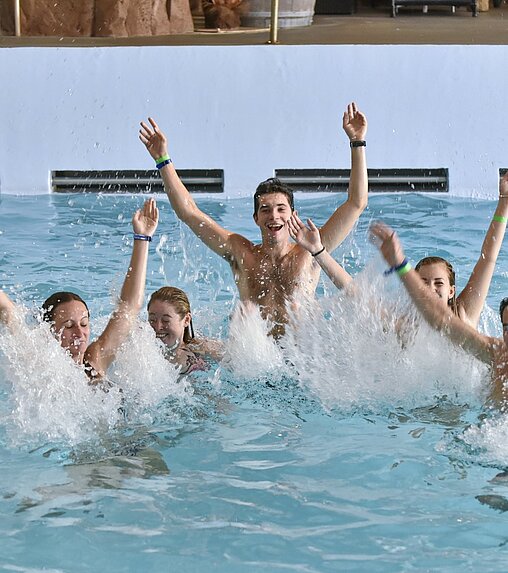 Group rates
Adult from 16 years old
One free accompanying person for every 10 paying children.
Free parking for the buses and free entry for the driver.
A dedicated cash desk to welcome groups.
A safety briefing before entering the park.
Possibility of lunch in the park at the group rate (children's menu at 10 CHF, adult menu (from 10 years old) at 15 CHF).
Companies, works councils and tourism professionals

Discover the reduced rates dedicated to works councils and tourism professionals.
If you want your employees or clients to benefit from preferential rates, please contact our sales department:
commercial(at)aquaparc.ch; +41 24 482 00 00