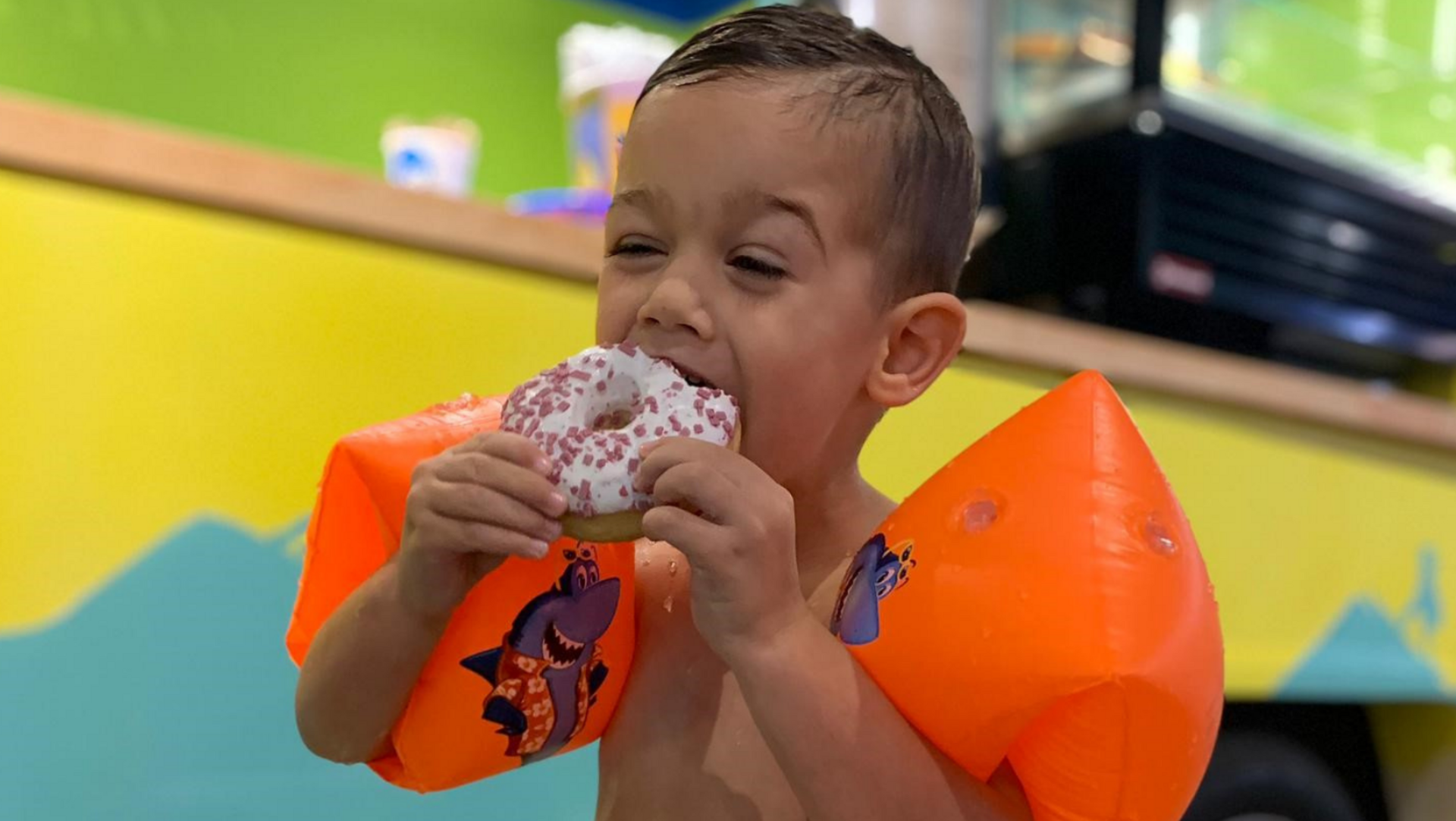 Discover our restaurants for your lunch or snack. If you have any questions about our catering services, please contact us at contact@aquaparc.ch or by telephone on 024 482 00 00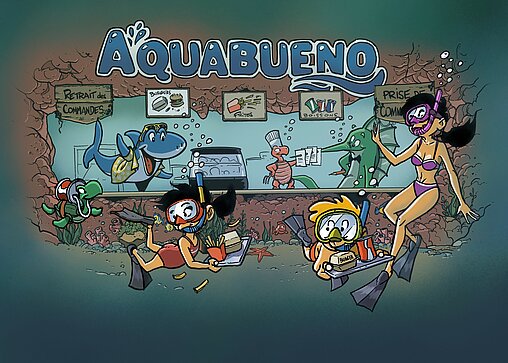 AquaBueno
Dive all year round with Sharky in an underwater restaurant.
On the menu, a wide choice of salads and burgers to enjoy in a unique aquatic setting.
For your greedy desires in all seasons: donuts, ice creams, cookies...
Available for the little ones: microwave, baby chairs.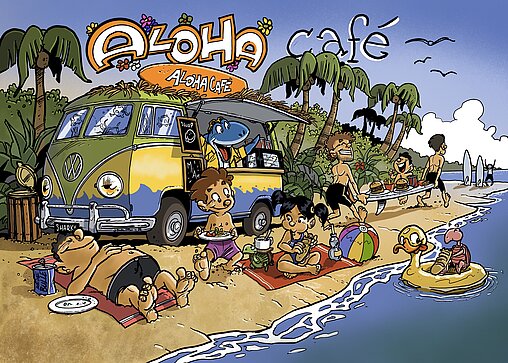 Aloha Café
A well-deserved break at the Aloha Café!
Looking for a little break after a day on the slides? Destination Sharkyland for a little snack at the Aloha Café!
Gourmet coffees, cold drinks, cakes... ideal for recovering from the energy!
The plus in summer: a new outdoor terrace of over 300m2!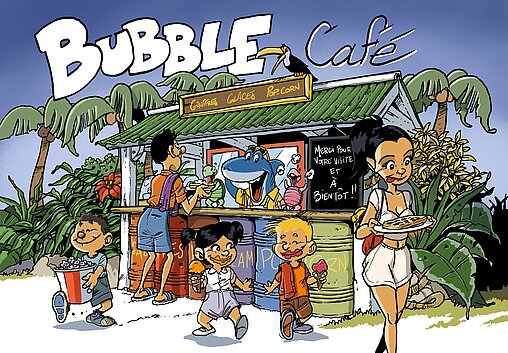 Bubble Café
At your entrance or when you leave us, the Bubble Café welcomes you every day
Conveniently located at the entrance and open every day until the park closes, the Bubble Café is a great place to recharge your batteries before you leave.
Sweet and savoury choices with hot dogs, bubble waffles, popcorn, drinks and ice cream.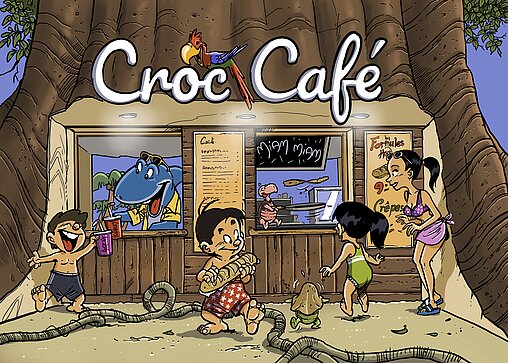 Croc Café
The Aquaparc snack bar open according to the number of visitors
Open when the park is busy, the Croc Café offers a range of snacks: hot dogs, sweet crepes, donuts, granita, ice creams and various drinks.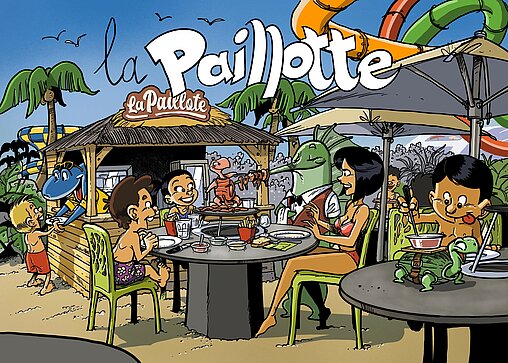 La Paillote
Outdoor restaurant open in summer from 12:00 to 17:00, weather permitting
With friends or family, enjoy a moment of sharing around delicious meat dishes and side dishes, comfortably installed on our terrace.
3 menus to choose from: chicken, beef, mix of the 2 meats with various accompaniments and sauces. Menu from 28.00 per person.
Reservations can only be made at the cash desk on arrival.
Tables have a capacity of 6 persons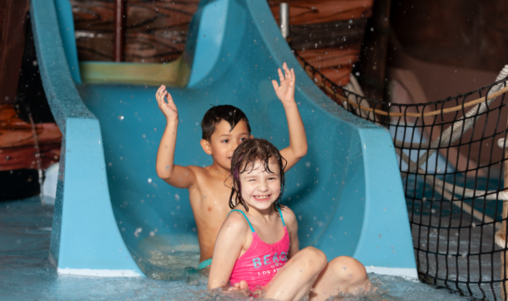 BOOK YOUR DAY IN THE PARK
I buy my ticket online
Buying a ticket online guarantees you access to the park on the chosen date. As the park's capacity is limited, buying a ticket online is compulsory. A daily quota of tickets is on sale in order to respect our capacity.
*Reservations are required before the date of the visit*.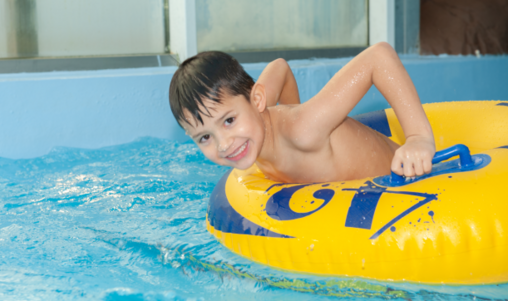 BOOK YOUR DAY IN THE PARK
I already have my ticket - I want to buy my ticket at the ticket office because I have a discount
Reservations must be made via our form. If you have a ticket or if you wish to buy your ticket at the cash desk because you have a discount, you must reserve your place in the park.
*Reservations are required before the date of the visit*.