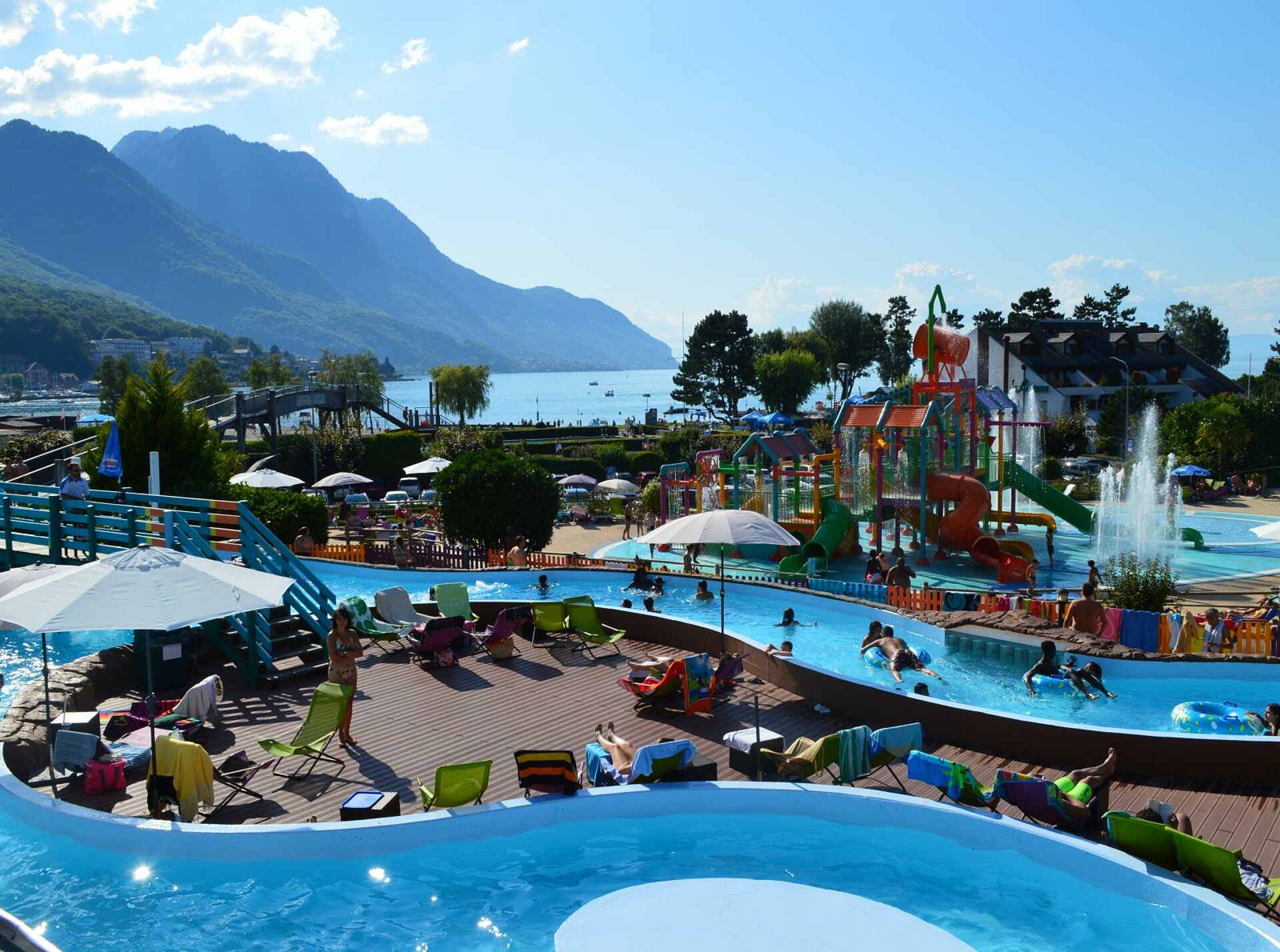 Sun, nature and coolness, welcome to the outdoor world
Whether you want to relax for a while or spend the day, the outdoor world is your oasis in the park.
Lying on a chilienne in the shade of a palm tree or hanging on to a buoy in the river, you can enjoy a break in your day outside.
For families, the splashlagoon is the ideal place for children to enjoy water sports under the supervision of their parents.
A world to discover without moderation in the summer.
Sometimes fresh air is the best medicine!
IN THE SUMMER MONTHS THE RIVER OF CURRENTS IS EXTENDED OUTSIDE.

A WATER TOWER HEATED WITH SOLAR ENERGY.

REST WITH A VIEW OF THE MOUNTAINS